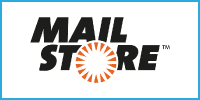 MailStore Versão 22.2: Suporte para Windows 11, Windows Server 2022 e TLS 1.3
New Version 22.2 of MailStore is now available! 
The new version is compatible with Microsoft Windows 11 and Microsoft Windows Server 2022 operating systems. The software now also supports TLS 1.3. In addition to these new features, several tweaks have been made to improve the software. Version 22.2 of MailStore Server also comes with an updated GDPR certification.
The new features of Version 22.2 for MailStore Server:
Want more information about MailStore Server? Contact us!