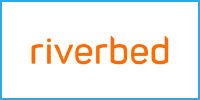 Infrastructure performance underpins application performance
The health of the infrastructure components supporting your critical applications is an essential part of application delivery. If the infrastructure fails, your applications do too. To complicate matters, infrastructure itself is not static. It changes frequently, both in terms of configuration and topology.
IT organizations need to proactively monitor and manage infrastructure in order to understand infrastructure configuration, how applications pass through, and how it is performing.
How it work
Discover Collect and Monitor
NetIM monitors network devices for configuration changes. When changes occur, the solution persists the latest configuration change. Users are able to query both current and historical configuration changes on the device and to differentiate between versions.
Analyze
SteelCentral NetIM provides mechanisms to monitor applications, servers, and network elements to ensure availability and performance. If a problem is discovered, the solution enables quick troubleshooting to identify the root cause of the problem. NetIM complements the visibility and troubleshooting capabilities provided by other SteelCentral solutions.
Visibility Reporting and Alerting
SteelCentral NetIM provides visibility to network and infrastructure performance, both through visualizations within the solution, and blended performance views in SteelCentral Portal.
Curated Views provide drilldown details to site, group, device, or interface;
Troubleshooting Toolbox enables the operator to triage and troubleshoot issues relating to network availability, performance and configuration;
Real-time Network Topology view is updated in real-time to provide instant insight into the health and performance of the managed infrastructure;
Search Manager provides easy, flexible search so the user can find any object managed by the solution;
Event and Alert Manager provides intuitive insight into past events and alerts to help triage and troubleshoot issues.