Sophos Server Protection protects your server environment from malicious attacks while keeping your servers running at optimum performance. Designed to secure business-critical servers, Sophos Server Protection includes server application whitelisting, advanced anti-malware, and behavior analysis. It's server security made simple, providing protection for your Windows, Linux, and UNIX systems, and optimized for virtual environments.
Deploy and manage your server protection the way that best suits you. You can choose cloud or on-premise management options

Server application whitelisting/lockdown — protects against known and unknown threats

Device Control protects against data theft via USB sticks

Malicious Traffic Detection blocks or alerts based on traffic to known Command and Control URLs

Application Control limits the applications that can execute, further reducing the attack surface

Server Lockdown allows only specific applications and associated/trusted files to run

Comprehensive malware scan before lockdown — your servers are locked in a known-good state
Extremely lightweight with a small footprint

Automatic scanning exclusions increase performance and reduce risk of disturbing key applications

Small delta updates are compressed to speed updates

Optionally schedule scans

Server application whitelisting/lockdown — permits only trusted applications, further enhancing performance
Easy to deploy and manage
Automatic trust rules simplify management
Sophisticated functionality coupled with a simple, intuitive user experience
Unified policy model lets you manage all servers and associated policies from a single screen either on premise or in Sophos Central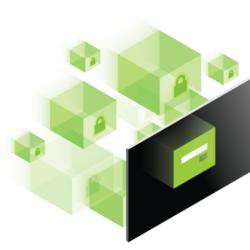 Optimized for virtual environments
Your servers have gone virtual, and so have our products. Our full-featured server agent runs with a low memory footprint on popular hypervisors, such as vSphere, Hyper-V, and XenServer.