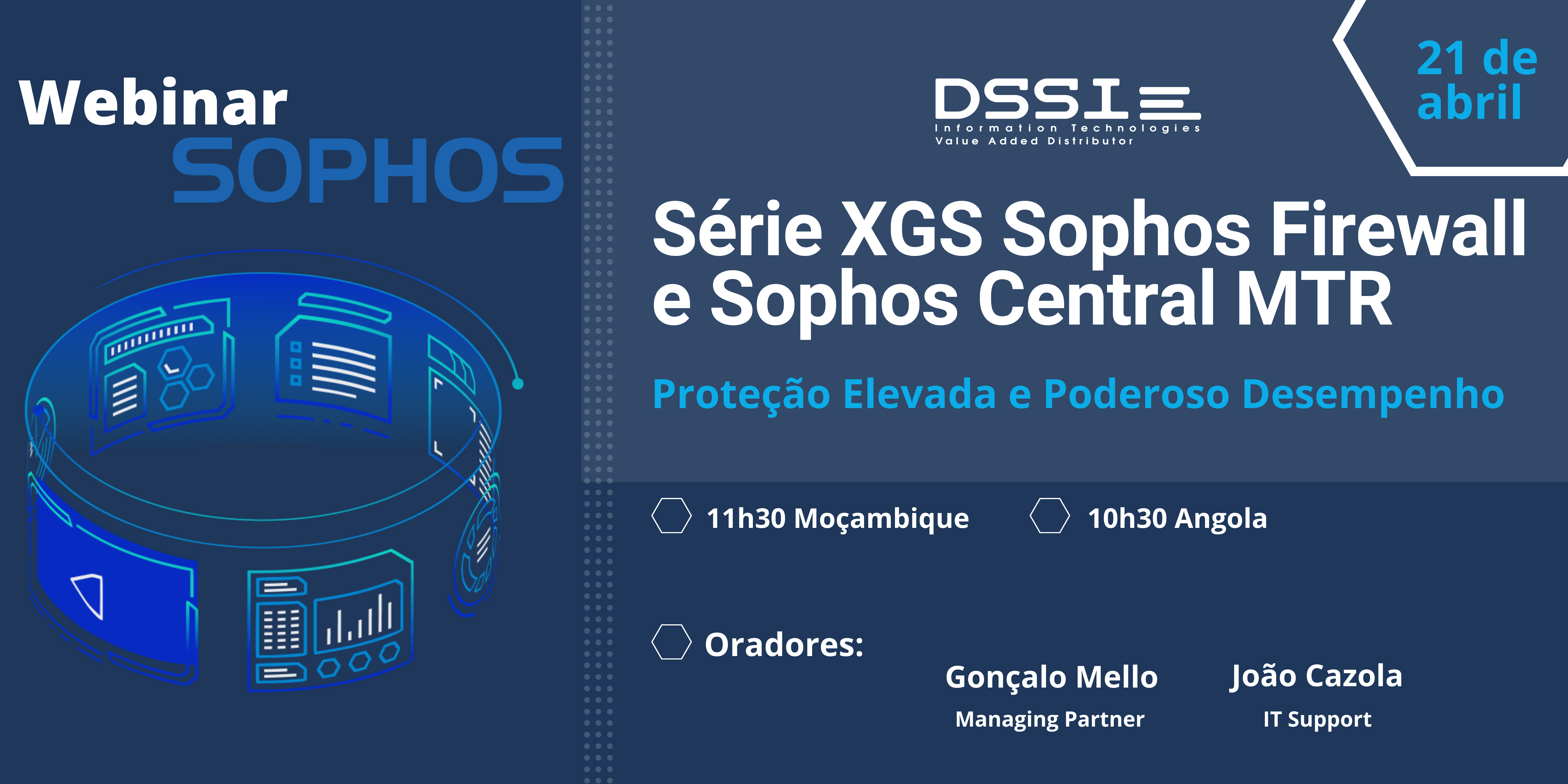 The Sophos Firewall XGS Series offers advanced Xstream protection and performance to provide the security needed for today's diverse networks against existing risks and threats.
The Sophos Firewall ecosystem provides unique and advanced benefits that extend the protection, network and multiply the capacity of an organization's staff by making it possible to synchronize their security, namely Sophos Central and Sophos MTR.
Sophos Central is a modular platform with cloud management for greater cybersecurity and simple to use. Through its modules you can add security to computers, servers and a network and get complete reports on the causes of attacks;
Sophos Central MTR (Managed Threat Response) a Sophos Central module that integrates with Sophos Firewall, because it allows you to detect and respond to risks and threats, 24 hours a day, managed by a team of experts who assess the risks and take action on behalf of the affected company to combat sophisticated threats. A module that allows you to protect endpoints and servers against threats from a team of Sophos experts who are fully dedicated and specialized in responding to threats in real time!