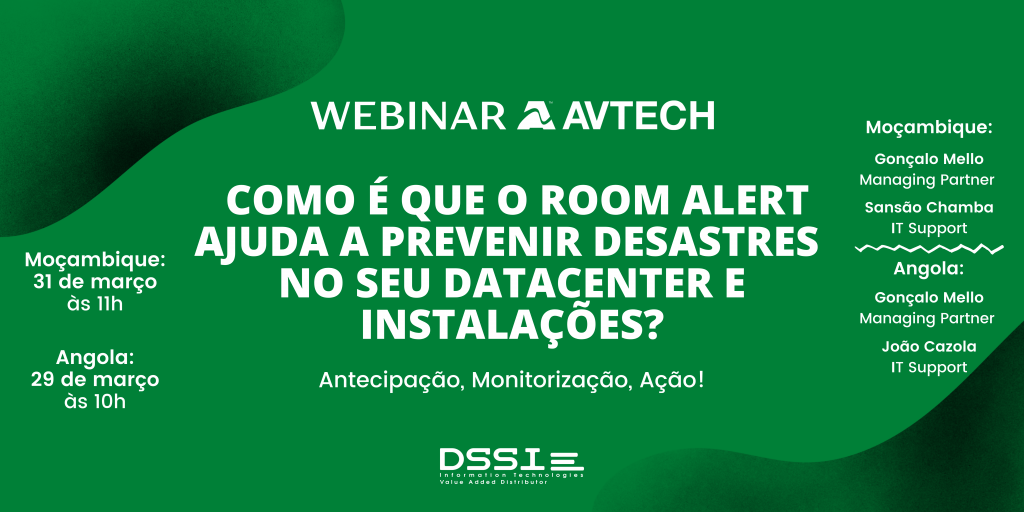 Thank you for attending the AVTECH Webinar!
We hope you enjoyed the Webinar and found it enlightening.
"How Room Alert helps prevent disasters in your Datacenter and Facilities" was the theme of this edition that counted with the presentation of Gonçalo Mello, Managing Partner and Sansão Chamba, IT Support, from DSSI Mozambique, João Cazola, IT Support, from DSSI Angola
If you would like more information about AVTECH and the Room Alert product, we will be happy to help you. Get personalized advice on this solution, adapted to the specificities of your business!
For more information, please contact: comercial@dssi.co.mz or comercial@dssi.co.ao
Monitoring, Alerts… Logging, Graphs… Overview, Reports… Map, Management…
Don't wait until it's too late!