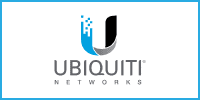 Connecting to everyone, anywhere
Ubiquiti Networks designs network communication platforms for everyone and everywhere. With over 10 million devices deployed in more than 180 countries, develops a high-performance network technology to service providers and enterprises.
Our technology platforms focus on delivering highly advanced and easily deployable solutions that appeal to a global customer base in underserved and underpenetrated markets.
Our differentiated business model has enabled us to break down traditional barriers such as high product and network deployment costs and offer solutions with disruptive price-performance characteristics.
This differentiated business model, combined with our innovative proprietary technologies, has resulted in an attractive alternative to traditional high-touch, high-cost providers, allowing us to advance the market adoption of our platforms for ubiquitous connectivity.
Ubiquiti is transforming the sub-networks of enterprises and communities with their platforms, AirMax ™, UniFi ™, airFiber ™, airVision ™, MFI ™ and EdgeMAX ™, combining innovative technology with the support of a global community of users to eliminate barriers to connectivity.
Would you like information about UBIQUITI?
Contact us through this form with your question