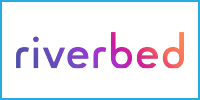 Alluvio Unified Observability
Modern IT Environments Are Exponentially More Complex
The rapid pace of digitization and transformational shifts to hybrid working, modern application architectures and hybrid cloud networks make it difficult for IT teams to keep digital services accessible, high-performing and secure for customers and employees.
What is driving the need for observation?
In distributed and dynamic environments, everything is interconnected. Yet IT teams still rely on siloed tools to manage performance. They struggle with too much data, limited data or sample data, and thousands of alerts that provide little context or actionable insights. Troubleshooting requires highly skilled IT war roomsl to manually investigate issues across domains. There has to be a more effective way!
Unify Data, Insights and Actions in IT
Alluvio is a SaaS-based, open, programmable solution that captures full-fidelity user experience, application, and network performance data on every transaction across the digital enterprise. It then applies AI and ML to contextually correlate data streams and alerts to provide actionable insights. This intelligence also automates the investigative workflows of IT experts, empowering staff at all skill levels to solve problems, quickly.
Unified Observability Portfólio
Our approach to unified observability begins with the full-fidelity telemetry of our industry-leading end-to-end visibility solutions. By capturing the most complete and accurate data, we are able to provide the most complete and accurate insights.
End-User Experience Monitoring
Self-healing and visibility into the end-user experience of every application running on any device, from a quantitative and qualitative end-user perspective.