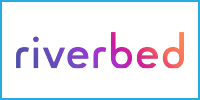 Fast, agile, secure delivery of any cloud workload to anyone, anywhere
Simplifies cloud adoption and accelerates performance for users and application developers everywhere
Riverbed Cloud Accelerator is infrastructure as a service (IaaS) that accelerates migration and improves access and reliability for any workload.
Today's digital landscape has expanded to multi-cloud hybrid networks, as well as an almost endless array of new cloud-based applications and workloads. As a result, enterprises are addressing new concerns about the unpredictable performance of cloud workloads impacting overall business productivity.
Data takes longer to get to and from distant locations, and as a result, the performance of cloud workloads can be hampered by latency. In some cases, bandwidth may be insufficient for certain types of modern workloads. Riverbed Cloud Accelerator runs on leading IaaS platforms such as Microsoft Azure, AWS, and Oracle Cloud Infrastructure to accelerate workload migration and access through proven data, transport, and application rationalization, ultimately increasing time-to-market, improving employee productivity, and delivering maximum cloud value to the business.
Benefits of Cloud Accelerator:
Accelerates performance for any workload
Internal data center applications, collaboration, e-mail, SharePoint
Line-of-Business mission-critical apps, cross-replication, disaster recovery

Media streaming, video streaming

Tiered storage, hot data on-premises, cold data moves to the public cloud
Web applications, e-business, Internet-facing web