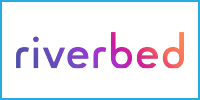 Reliable network security to detect threats
Quickly detects, investigates, and mitigates threats
Cybercriminals are constantly looking for new ways to defeat your defenses. You build them; they find the gaps. That's why you need a network security solution that keeps your network secure and available.
Riverbed NetProfiler Advanced Security Module turns network data into security intelligence, providing the visibility and expertise essential for comprehensive threat detection, investigation, and mitigation. By capturing and storing all network flow and packet data across your enterprise, it provides the crucial insights to detect and investigate advanced persistent threats that evade typical preventative measures, as well as those that originate within the network.
Network Flow Monitoring Products
Network Security Solutions Benefits
Detects hidden threats
It takes the average enterprise 197 days just to identify a security breach. Leveraging Riverbed's flow and packet data allows you to gain insight into network activity that indicates suspicious behavior.
Stop DDoS in its tracks
DDoS attacks are one of the leading causes of business disruption. They often target critical infrastructure such as power plants, healthcare facilities, educational institutions, and government entities.
Security analysis reduces risk
A typical enterprise deals with 196 security threats every year. Turn your network data into actionable cybersecurity intelligence by leveraging threat intelligence and security analytics.