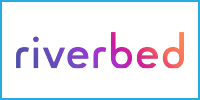 Fast and safe applications for today's work




– a partir de qualquer luga

r
The modern workforce is more distributed and dynamic than ever, consuming business applications from home offices, business locations, customer sites, and anywhere else on the go. As a result, the network conditions that users face are ever-changing and unpredictable. This hampers the ability of businesses and organizations to ensure that workers get the application performance they need to be productive, wherever they are.
Riverbed Client Accelerator delivers leading-edge app performance to today's work-from anywhere. Delivered in software-only form, Client Accelerator extends best-in-class WAN optimization and application acceleration technology to remote users working from anywhere, providing fast, secure access to on-prem, IaaS, and SaaS applications over any network.
Benefits for the mobile workforce:
Anywhere, anytime workforce productivity
Fast, consistent and available business applications wherever your employees do their work, for better customer and employee satisfaction.
Eliminates performance problems caused by unpredictable network latency and application competition;
10x faster and more reliable performance for business-critical SaaS (O365, Salesforce, ServiceNow, Box, Veeva and more), and on-prem applications;
Reduces network bandwidth by up to 99%.
Streamline IT management and support cost reduction
It provides an integrated mobile worker, branch office, data center, and cloud solution.
Easy deployment
It uses a simple and lightweight lightweight to install an agent on end-user computers or laptops.